Josue has been with Casa since 2014. As a young man from the small town of San Benito, Josue, the second oldest of four siblings, has been with Casa de Esperanza since our second year of the boys education project.
Josue has always dreamed of working with airplanes, either as a pilot or an airplane mechanic. Unfortunately, due to height requirements, Josue is just slightly too short to be a pilot.
But Josue didn't let this requirement keep him from chasing his dreams. He is currently a senior studying metal working, brazing, soldering etc. Josue has also picked up woodcarving, which he performs with great attention to detail. Josue will graduate in November.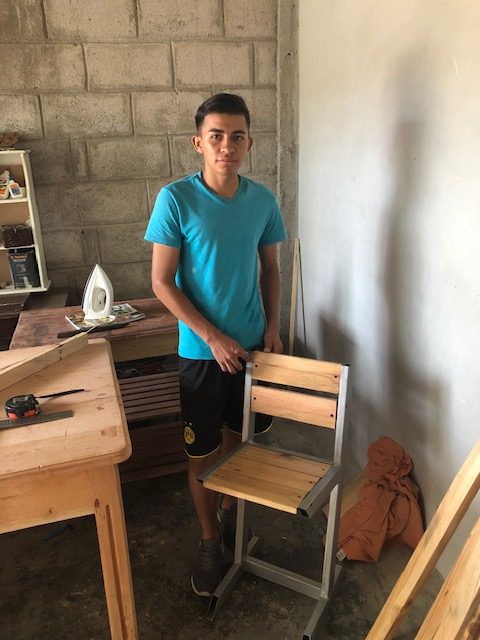 Upon graduation, Josue plans to enter a two-year program in aviation mechanics with the hope of working at an airport. The program is located at the military air base Pamerola. This two-year program would set Josue up to continue on to earn a bachelor's degree. 

Josue's perseverance and determination is demonstrated by the steps he has already taken to be accepted into this program. Out of 48 candidates, Josue landed in the final 13, following a series of academic and physical examinations during the application process. Josue passed the academic exam with a 95/100, and he passed a strength and fitness exam, which included running 4 miles. 

Ever since he was a young boy, Josue has dreamed of working with airplanes. Growing up near an aviation base, he used to gaze at the sky and dream of working with the airplanes and helicopters above him. 

The support of our donors has allowed Casa de Esperanza to reward Josue's hard work and persistence by allowing him to realize this dream and make it a reality.