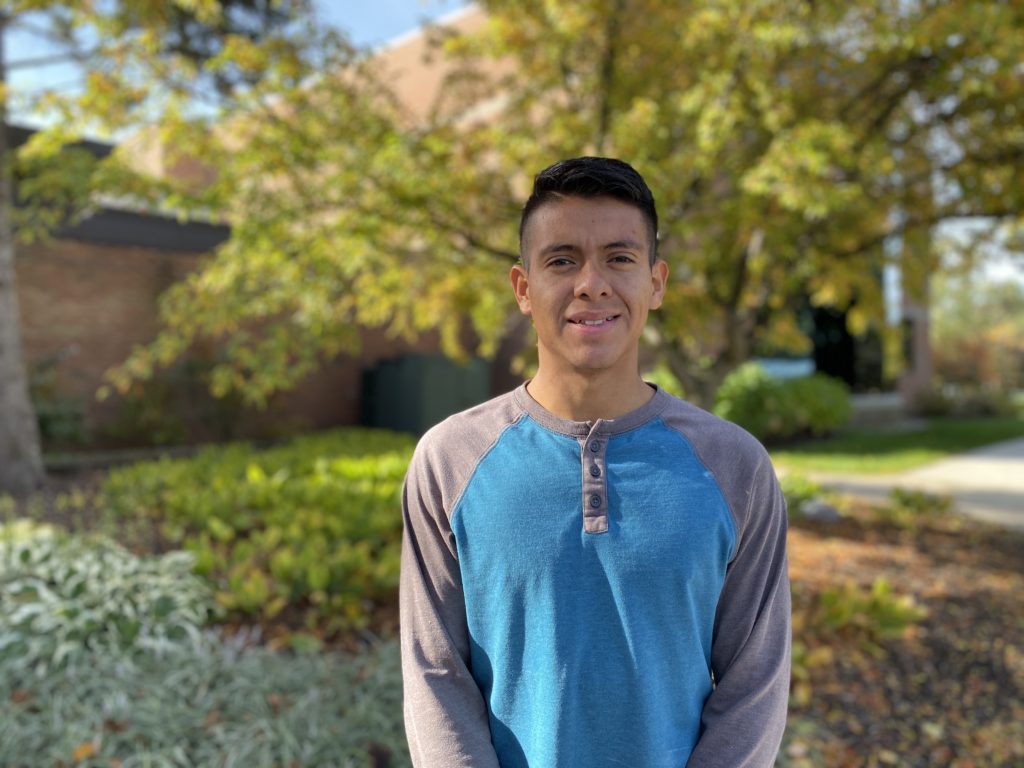 Nestled in green, tropical mountains, La Unión, a municipality in the Honduran department of Lempira, is home to coffee plantations, cattle farms, and a bilingual Christian school (la Escuela Cristiana Vida Abundante). La Unión is also the hometown of 22-year old Allan Barrientos, a sophomore at Cornerstone University studying Exercise Science, with a minor in Biblical Studies.
Allan first traveled to the US several years ago as an exchange student in Moline, Illinois. This experience, he explained, gave him the desire to come to the US for college. A friend told him about Cornerstone University (CU), a Christian liberal arts school located in Grand Rapids, MI. Allan, a bright student, applied and was accepted. Because of his bilingual abilities, Allan got a job working in a call center. But, his salary was not enough to cover his cost of living and save money to attend college. He continued working in Honduras waited patiently for the opportunity to enroll.
Through the support of Casa de Esperanza and several members at Calvary Church in Holland, MI, Allan was able to obtain a student visa and enroll at Cornerstone in the fall of 2018. Allan describes this experience, "It wasn't until I met Lori and Bill, representatives from Casa de Esperanza, that everything started working out. They were God's hands and feet working for me to attend college here. I can't express how thankful my family and I are to Casa de Esperanza for their support shown to me. I can't leave out also families I have met in Honduras and at Calvary church who have given me support as well! Without them, nothing that is happening in my life would be possible."
This past March, Allan traveled back to his home country with a group of volunteers from Casa de Esperanza. During the week-long trip, a team of fifteen volunteers, including two dentists, conducted mobile dental clinics in several rural areas of Honduras. Offering patients free services such as cleanings, fluoride treatments, fillings and extractions in partnership with Honduran dentists and volunteers, the group completed 367 cleanings, 307 extractions and 21 fillings and celebrated their 100th dental clinic. Allan was able to visit his family, and he also volunteered in the dental clinics, assisting with translation for dentists and patients.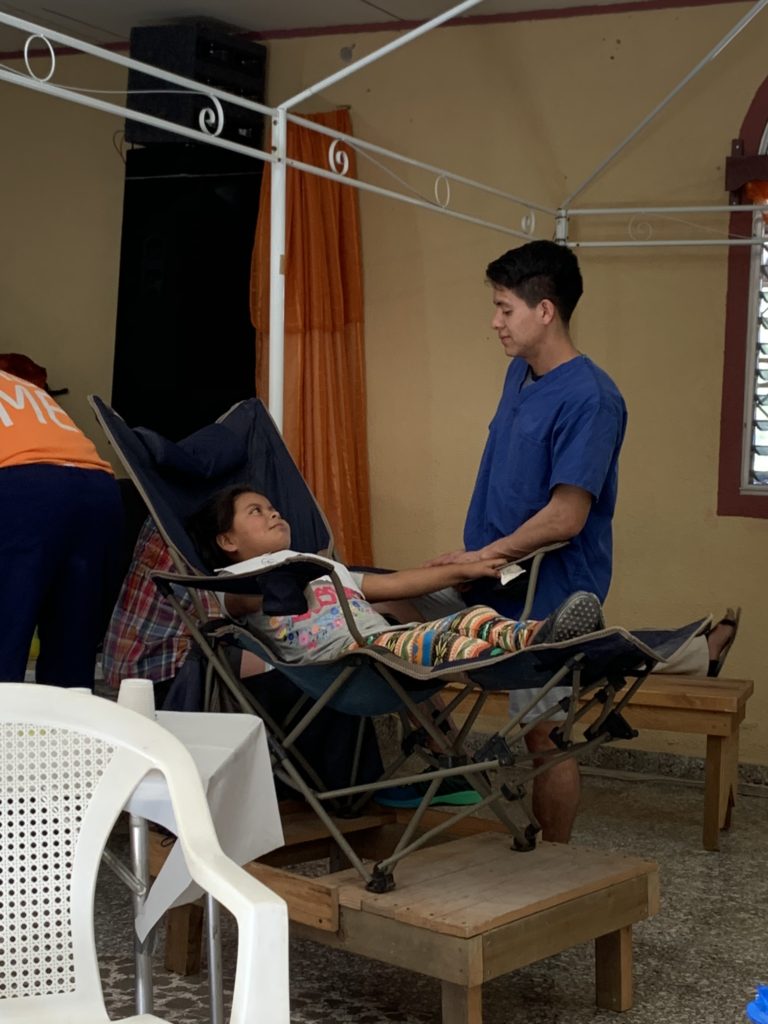 Allan's experience at CU has not only been educational in a traditional classroom setting, but he has also built dynamic friendships with other international students and his fellow teammates on the men's soccer team. "My favorite experiences here at CU have been meeting people from all over the globe, building relationships that I'm sure will last forever, and being a part of the soccer team." Allan shared, "Every professor I have had has helped me by giving advice, being supportive and teaching me what I need to know and more."
Even though he is 2,000 miles away from La Unión, watching Allan play soccer with CU men's team, you can tell that he feels right at home. "This experience has changed me in many ways," Allan said, "I have become a very mature, dedicated, responsible and hard-working player. I have also learned how to build relationships with others–teammates, coaches and fans. Soccer is my favorite sport and I find it to be an escape to a place where I can leave all my stress behind."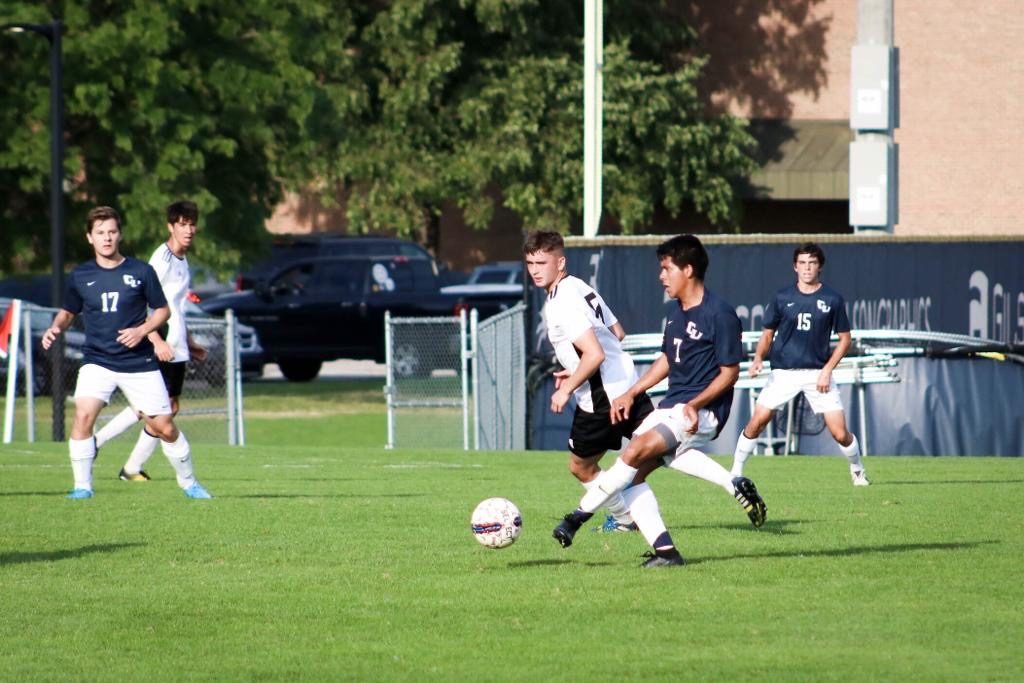 Casa de Esperanza believes that education is the key to improving communities in developing countries such as Honduras. Cornerstone University believes in preparing students to influence the world for Christ wherever they are at. After graduation, Allan says, he hopes to work in the US for a short period of time before moving back to Honduras. "I feel God is calling me to serve my people and my country in different ways," he shared, "I see the need in my country and would like to use my knowledge to contribute and serve others as much as possible."